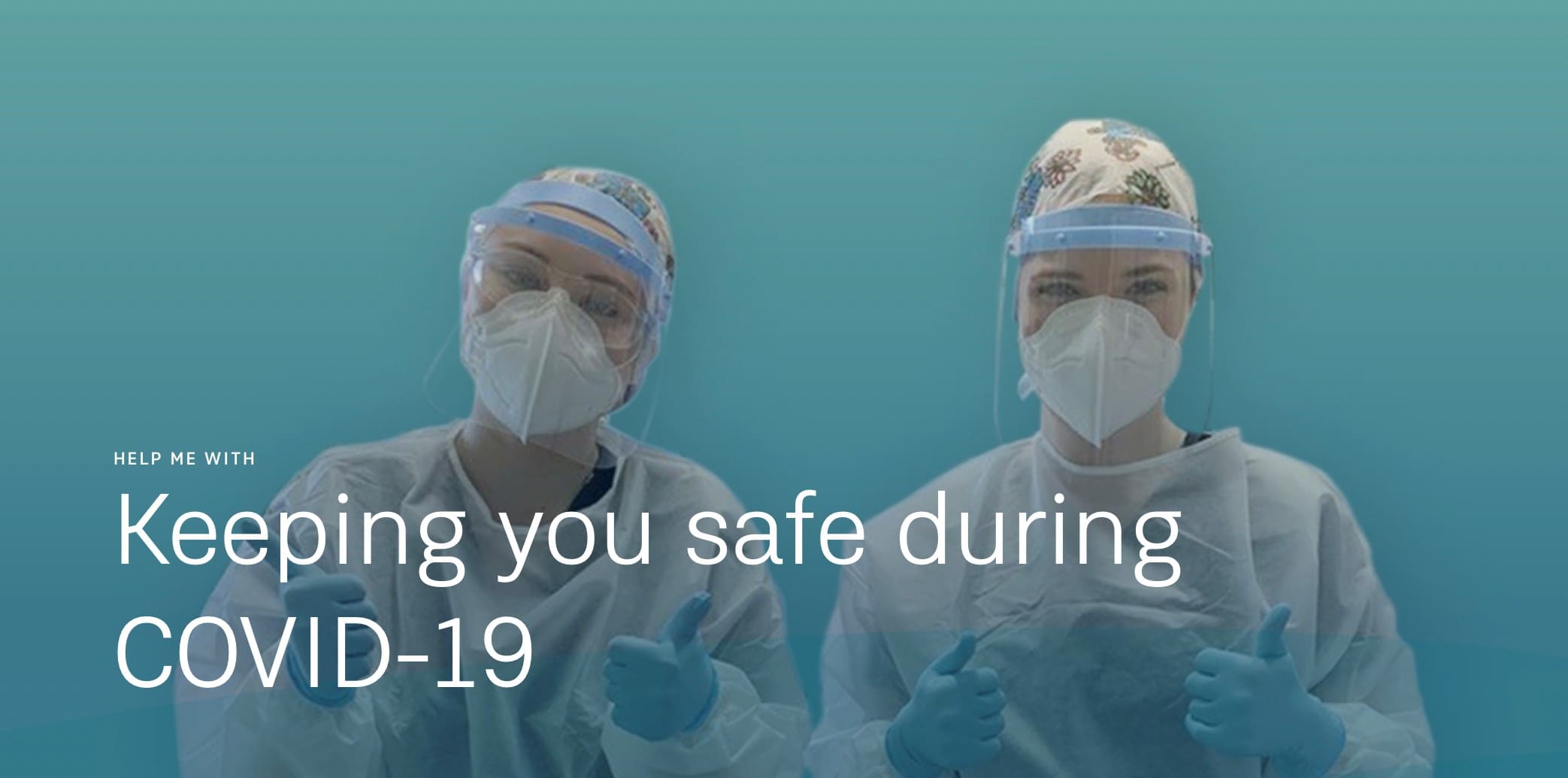 We're open again to keep you smiling!
Now that we're in Level 2, all our dental practices are open. We can now provide routine dental care once again, as well as urgent or emergency dental care. We look forward to seeing your smile in our dental practices soon.
Keeping you safe during COVID-19
Dentistry may be changing, but one thing that won't is our commitment to the health and safety of our patients and our teams. We have always maintained a high level of best-practice safety protocols, even before COVID-19.
We will continue to screen patients and schedule appointments appropriately and maintain a contact register for contact tracing, appropriate personal protective equipment (PPE) and meet the Infection Control & Prevention Standards, as guided by the Dental Council of New Zealand (DCNZ). As your good health guardians, we've got you covered.
Screening patients before appointments
To help keep everyone safe, we will be in touch to ask you a series of triage questions before your appointment. Please consider the questions below:
Have you had a confirmed diagnosis of COVID-19?
Are you waiting for a COVID-19 test or the results?
Have you travelled overseas in the last 14 days, or had contact with someone who has returned from overseas in the last 14 days?
Have you had close contact with other people in the last 14 days who are probable or confirmed to have COVID-19?
Do you exhibit any acute respiratory infection symptoms, with at least one of the following symptoms, with or without a fever?
- Cough
- Sore throat
- Shortness of breath
- Coryza (head cold symptoms, e.g. runny nose, sneezing, post-nasal drip)
- Anosmia (loss of sense of smell)
- Aquesia (loss of taste)
If you have an appointment booked and you answered YES to any of the above, please call us to talk through your options. We may also call you to confirm your answers to these questions again, just prior to your appointment, in case anything has changed for you. We do appreciate your support and understanding as we unite with you against COVID-19.